Quality And Scale Without Compromise
We are quality driven, and people focussed at IPC Mouldings. As part of our journey of continuous improvement, we place a firm focus on our dedication to quality, precision, perfection and ultimately, best practice, which is continually recognised in the industry.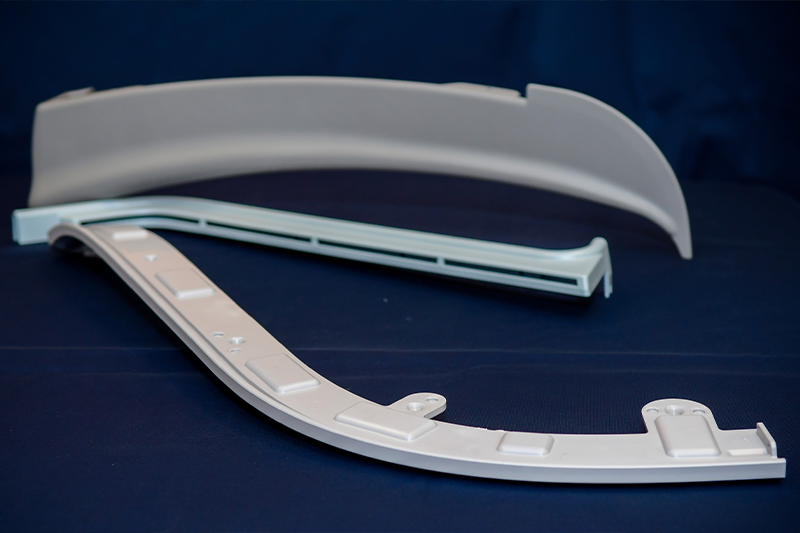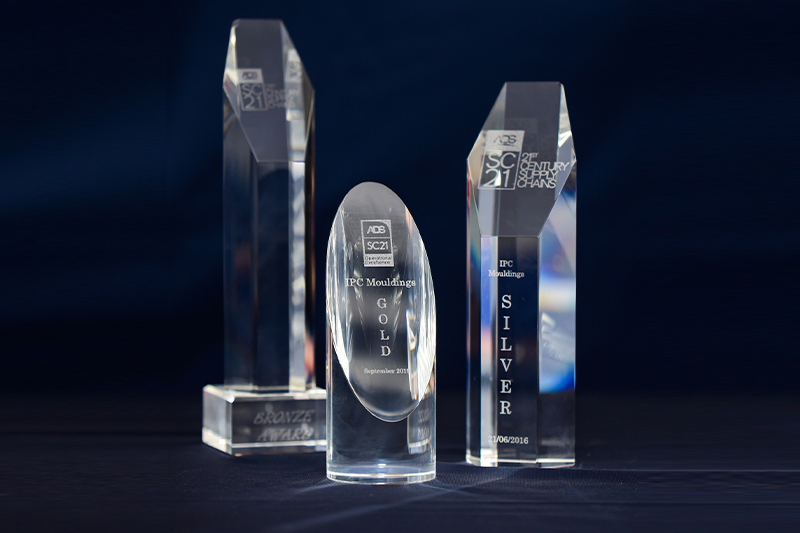 With a high-quality service and performance at all times, we have achieved 99.84% average on quality and 99.63% average on delivery from 2017 to 2022, whilst introducing a high level of new products supporting our customers through the design, tooling, certification and production stages.
Our objective is to demonstrate competence, reliability, and the ability to deliver results to our customers providing excellence throughout the supply chain process.
Achieving Excellence in Quality
.
We are a valued part of our sector, producing millions of quality parts each year for industry leading companies. We are very proud of our ability to produce components of the highest quality at an equally high scale without compromise.
Achieving Excellence in Delivery
.
Maintaining our 99% and above performance has allowed us to retain our SC21 Gold award, the highest award in our industry. We strive to maintain our high standards of quality year upon year achieving 99.95% in overall performance in 2022.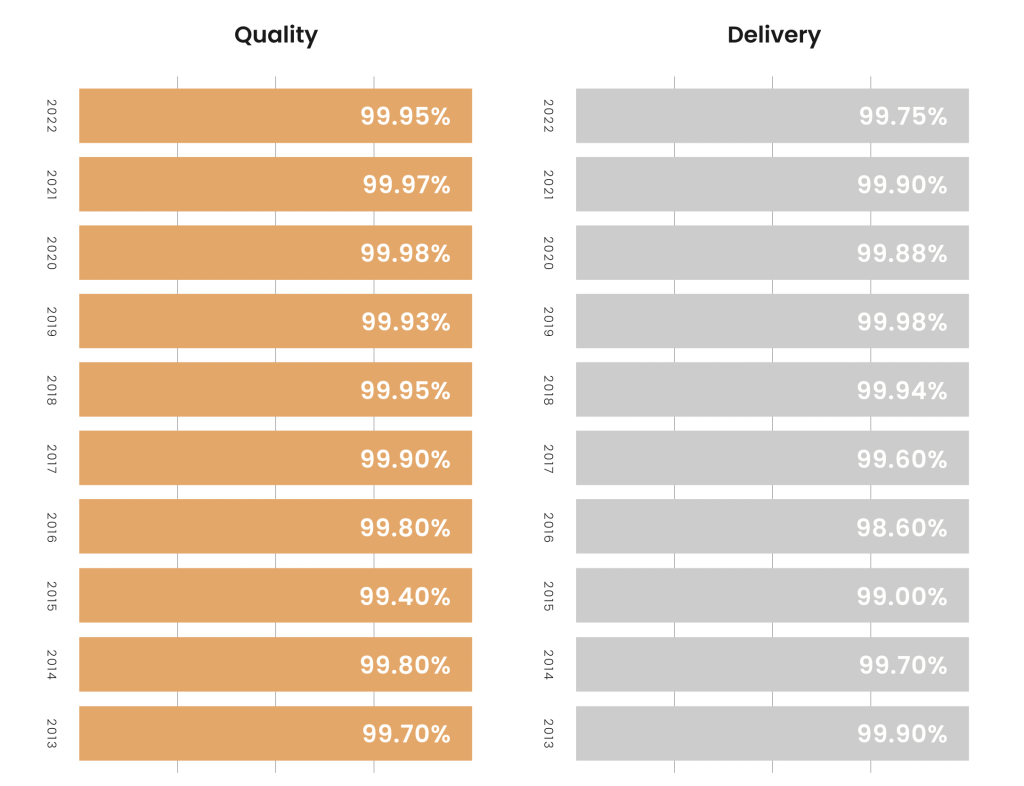 ISO 9001
.
AS9100
.
SC21 Gold
.
EFQM 5 Star
.
Our goal is to be our customers best supplier. Our ethos is to evolve and embrace change. Our ambition is to continually improve. This has culminated in us being recognised as a SC21 Supply Chain excellence partner at gold level for four consecutive years and the first UK company to progress from bronze to gold standard within four years. This showcases our dedication to continuous improvement, and we are committed to maintaining this standard in the years ahead.
We have proudly achieved the following industry standards: