IPC Mouldings Performance Continues to Soar
IPC Mouldings continues to prove why they are a leading injection moulding company, as they released their latest performance figures for 2018.
Known for their high-quality service and dedication to precision, perfection and best practice, the company which boasts SC21 Silver certification for three consecutive years, EFQM 4 star, as well as ISO 9001 and AS9100 has shown their delivery and quality are of the highest standard.
Check out the latest quality and delivery statistics from IPC below: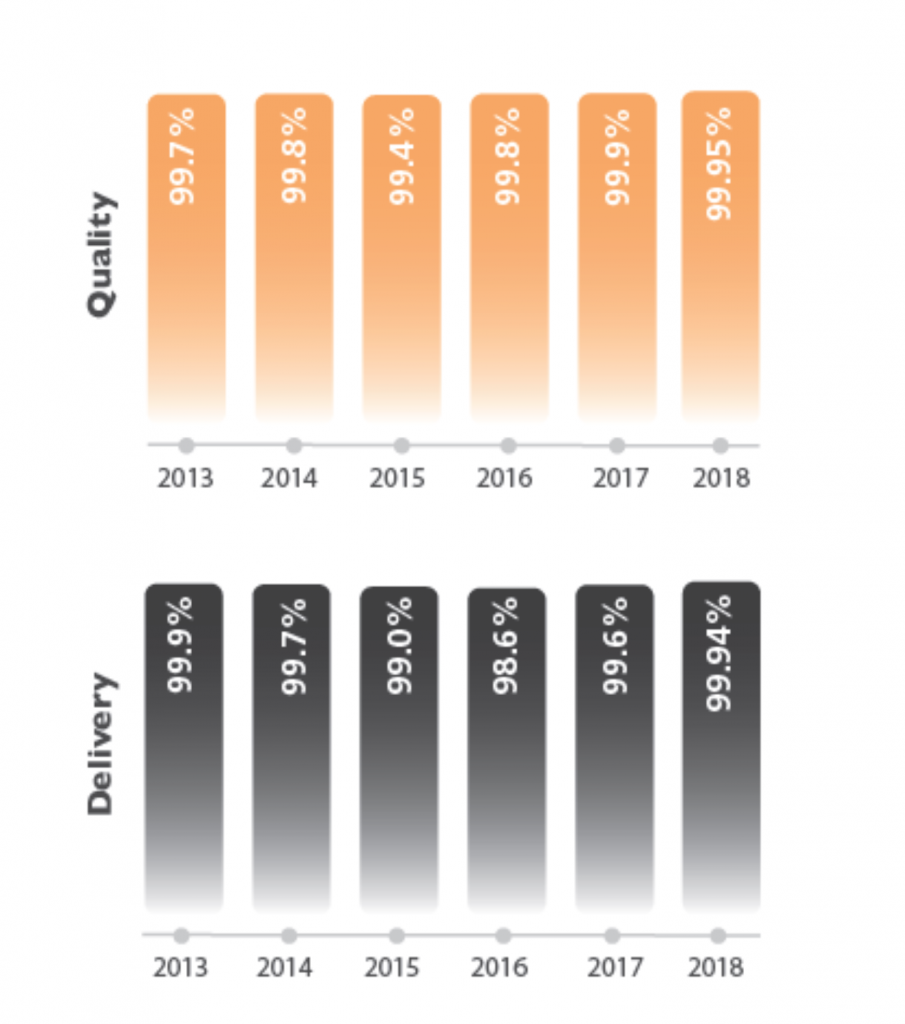 These figures highlight why IPC Mouldings has been the number one choice for many, with the company manufacturing an impressive 2.5 million parts in 2018.
Get in touch today for help with your mould tool design, CNC machining and injection moulding requirements.