Leading Northern Ireland tool manufacturer and injection moulding company, IPC Mouldings (IPC), has been awarded the prestigious SC21 Award Silver in B/E Aerospace's Supply Chain Programme at the Farnborough International Airshow on Thursday 14th July 2016.
SC21 is an ADS supply chain excellence programme designed to accelerate the competitiveness of the aerospace and defence industry by raising the performance of its supply chain.
IPC Mouldings has also announced it has received EFQM 4 star 'Recognised for Excellence' acknowledgment. EFQM recognition is judged on the internationally renowned EFQM Excellence model, recognising organisations that demonstrate excellence in their overall performance, falling into three categories. Exceptionally, IPC has achieved 4 Star recognition just months after receiving 3 star recognition and SC21 Silver recently after receiving the Bronze Award.
Joanne Liddle, Managing Director at IPC said: "This recognition is excellent news for IPC Mouldings as it underlines our dedication to best practice and high quality. As a company, we aim for the very best in order to provide an excellent service for our customers.
"Attaining both SC21 Silver and EFQM 4Star Recognition really sets us apart in the aerospace engineering sector as one of the foremost companies in Northern Ireland's ready made supply chain. With this recognition, we hope to expand our operations
into more markets in the near future. This is indeed a good day for the team at IPC Mouldings."
David Quinn, Supply Chain Director, B/E Aerospace, added: "B/E Aerospace is delighted that IPC Mouldings has achieved the SC21 Silver Award. The SC21 Programme is an integral part of our Supply Chain Management Programme, and we encourage our suppliers to engage in this national Aerospace and Defence improvement programme. To achieve SC21 Silver Award is not an easy process, however IPC Mouldings has shown the right commitment, attitude, and ultimately standard. Congratulations!"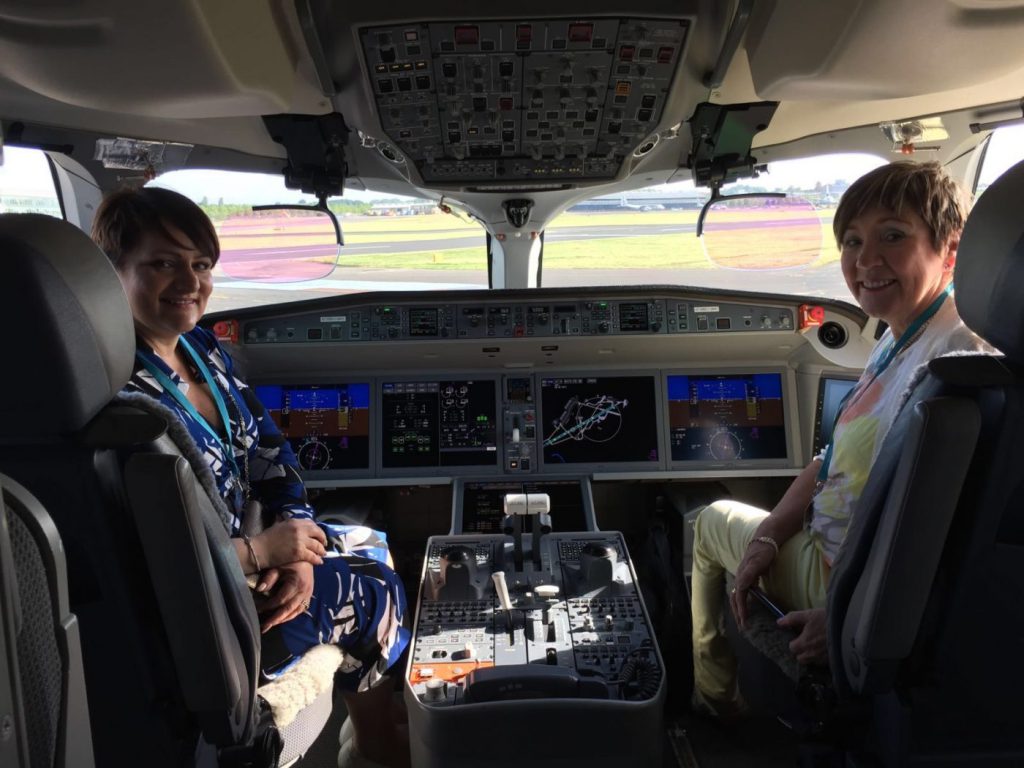 Operating from a 14,000 sq ft location in Carrickfergus, IPC Mouldings is an AS9100 accredited provider of technical solutions for global industries, using advanced engineering polymers and processing techniques.
Dr Leslie Orr, Manager, ADS Northern Ireland, said: "It is great to see so many Northern Irish Aerospace companies exhibiting at the Farnborough International Airshow 2016. It is also fantastic to see the likes of IPC Mouldings build on that strong presence with such esteemed recognition, congratulations to IPC Mouldings and all the other Northern Ireland SC21 award winners. This is a great accolade."
Niall Casey, Invest NI's Director of Skills and Strategy, added: "The SC21 Supply Chain Excellence Programme delivers a structured approach to improvement and a focus on an open and honest relationship between customer and supplier. This is creating the necessary conditions for further growth in the sector. Achieving an SC21 Silver Award is an important recognition for IPC Mouldings. They now join the group of Northern Ireland SC21 award winning companies setting the benchmark on business excellence in our local aerospace sector.
"To achieve the SC21 Silver Award a company has to consistently demonstrate assured quality and delivery performance along with a strong commitment to continuous improvement."
The Centre for Competitiveness based in Catalyst Inc (formerly Northern Ireland Science Park), is a strategic training partner for ADS 21st Century Supply Chains.
Dr Adrian Gundy, the Senior Executive for Innovation, OD and Business Growth, added: "The Centre for Competitiveness is the strategic partner in Northern Ireland and Ireland for ADS, and we are delighted to be the SC21 Delivery Partner for IPC. Attaining SC21 Silver along with the EFQM 4 star 'Recognised for Excellence' is an outstanding achievement. IPC has ensured that excellence is integral to everything they do."
Bradfor Ltd, Rostrevor and RTA Ireland, Kilkeel also received SC21 Silver at the ceremony on Thursday.